March Fun Facts
Monday, March 04, 2013
Happy Easter!
March Fun Facts
March Flower: Daffodil
March Birthstone: aquamarine and bloodstone, both symbolizing courgage
MONTH LONG OBSERVANCES
* American Red Cross Month
* Irish American Heritage Month
* National Craft Month
* National Women's History Month
OBSERVANCES
2: Read Across America Day

3: National Anthem Day

8: Working Women's Day

10: Daylight Saving Time Begins

17: St. Patrick's Day

20: First Day of Spring

24: National Quilting Day

25: Passover Begins

29: Good Friday

31: Easter
8 Easy Organization Tips for Your Home
The longer you live in your house or apartment, the more stuff you will probably collect, and the more cluttered or crowded it will feel -- unless you have the organizing gene. For those rare few, that "where did I put that" moment almost never happens. For everyone else, knowing a few tricks lets you bring home the adage "a place for everything and everything in its place."
Book It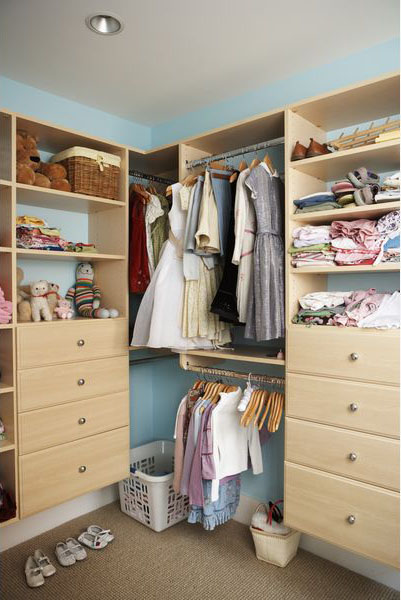 Sure, bookshelves allow you to store a large book collection and add warmth and character to your room. But they also make a good home for stacks of keeper magazines; photograph and special event albums; or special collections, such as shells, antique glass and unusual baskets. Dedicate a shelf or two to one group of like items so you can find them immediately rather than searching from shelf to shelf. If the bookcase is near a small desk, use the nearest shelves to store reference books and desk necessities, such as pencils, pens, paper, staplers and notepads.
Decorative Baskets
Baskets work in every house, whether it is contemporary, traditional, casual or formal. They are a decorative way to store a range of items, such as firewood, shells, fresh fruit or crayons. Regardless of your style, these charming and inexpensive containers hold a huge variety of items neatly and efficiently.
Food Storage
Just about everyone longs for more kitchen storage space. One key solution: Use containers to store food staples, such as cereal, pasta, sugar, flour, coffee and tea. These range from the utilitarian variety to classy-looking ones made of glass, tin or ceramic. The pretty ones get bonus points for taking up your kitchen decor a notch. If you don't have much counter space, place the containers on a small etagere or baker's rack. You'll get double bang for the buck here: Add a few plants and baskets and your shelves will look like a magazine cover.
Entertainment Centers
An entertainment center works magic with all the necessary items that accompany a TV these days. Remotes, DVD players, movies and video game consoles can add up to major clutter if not housed well. Add a few decor items, and the entertainment center becomes a focal point that is pulling serious storage duty.
Closet Structure
The closet is a major location of clutter and disarray. All right, mess. With shoes, handbags, shirts, pants, jeans, skirts, dresses, hats, ties and daily use, it's no wonder. Say goodbye to all that with built-in drawers, shelves at various levels, double-hung rods, hooks for hats, tie bars and cubbies for shoes. You can have this done professionally or find the necessary pieces to transform your closet at a home improvement store. You and your clothes will be much happier.
File Cabinets
Before computers, most homes had big desks with drawers deep enough to hold household files for all the papers, warranties and instruction manuals that must be saved. Storage issues are easily and affordably fixed with a few simple files and a file cabinet.
Foyer Options
Your foyer is the first place guests will see, so keeping it organized can really set the tone for visitors. Keep the items you use most handy with a small table, simple shelving or decorative rack to fit your style.
Inspired Design
Get creative with your furniture choices. Many contemporary designers create pieces that are as stylish as they are functional. Look for decorative items intended to make a bold design statement while still keeping your items on full display. Sometimes the best way to hide something is by stylishly keeping it in plain sight. Read more: 8 Easy Organization Tips | eHow.com
Read more at eHow.com | 8 Easy Organization Tips
For Breakfast: Kale and Tomato Eggs Benedict
This recipe comes courtesy of Food Network Kitchens and has a 4-star rating. These are a whole new Eggs Benedict -- Hollandaise sauce is replaced with a light, kicky mustard-mayo sauce, and whole-wheat English muffins and a moderate portion of bacon can be enjoyed guilt-free. The tomatoes and kale keep the dish fresh and colorful.
Total Time: 30 mins
Yield: 4 servings
Level: Easy
Ingredients
Blender Mustard-Hollandaise Sauce:
2 tablespoons light mayonnaise
2 teaspoons whole grain mustard
1 teaspoon lemon juice
Pinch cayenne pepper
Eggs Benedict:
1/4 cup white vinegar
1 tablespoon olive oil
2 ounces Canadian bacon, cut into small chunks
1 shallot, thinly sliced
8 cups petite kale or baby spinach
Freshly ground black pepper
2 whole wheat English muffins, split
1 large ripe tomato, cut into 4 slices
4 large eggs
Directions
For the hollandaise sauce:
Combine the mayonnaise, 1 tablespoon warm water, mustard, lemon juice and cayenne pepper in a blender and process until combined. Scrape out and set aside.
For the eggs benedict:
Fill a wide pot with about 3 inches of water. And the vinegar and bring to a low simmer.


Heat the oil in a large nonstick skillet. Add the Canadian bacon and shallots and cook, stirring frequently, until golden, about 4 minutes. Add the kale, remove from the heat and stir until the kale wilts, about 2 minutes. Season with pepper. Set aside and keep warm.


Toast each English muffin in a toaster oven or under a broiler until lightly golden, about 5 minutes. Top each with a tomato slice and toast until the tomato is just slightly warm, about 1 minute. Top each muffin with the Canadian bacon-kale mixture.


Crack each egg into a mug and slip into the simmering water. Cook until the whites are at desired doneness, 3 to 5 minutes. Remove with a slotted spoon and place on each benedict. Drizzle with hollandaise and serve.